June 2013's Featured Reading List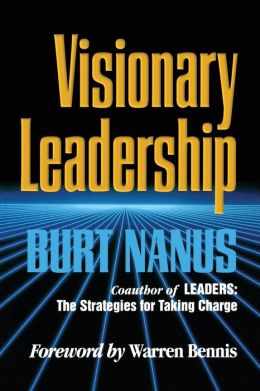 Successful leaders know that nothing drives an organization like an attractive, worthwhile, achievable vision for the future. Leadership expert and best-selling author Burt Nanus finally shows why vision is the key to leadership and demonstrates how any leader can use a logical, step-by-step process to create and implement a powerful new sense of direction in his or her organization.
Designed for individual leaders to develop their own vision statement, this book guides readers through the mechanics of forming a vision, guidelines for developing the scope of the vision, and processes for implementing that vision.
In recent years, companies have embraced big business ideas like revolution, reinvention, breakthrough thinking, audacious goals, learning organizations, and the like. While all of these ideas can make a huge impact on any business, they are pointless unless you translate them into concrete steps.
Without execution, the breakthrough thinking does not take place. Learning adds no value and people don't meet their stretch goals.
The 4 Disciplines of Execution (4DX) is a simple, repeatable, and proven formula for executing on your most important strategic priorities in the midst of the whirlwind. By following The 4 Disciplines:
• Focusing on the Wildly Important
• Acting on Lead Measures
• Keeping a Compelling Scoreboard
• Creating a Cadence of Accountability
leaders can produce breakthrough results, even when executing the strategy requires a significant change in behavior from their teams.
4DX is not theory. It is a proven set of practices that have been tested and refined by hundreds of organizations and thousands of teams over many years. When a company or an individual adheres to these disciplines, they achieve superb results—regardless of the goal. 4DX represents a new way of thinking and working that is essential to thriving in today's competitive climate. Simply put, this is one book that no business leader can afford to miss.
See Us In Action

Connect With Us